News & Announcements
Get Your FWPD Pipe & Drum Brigade Shirt!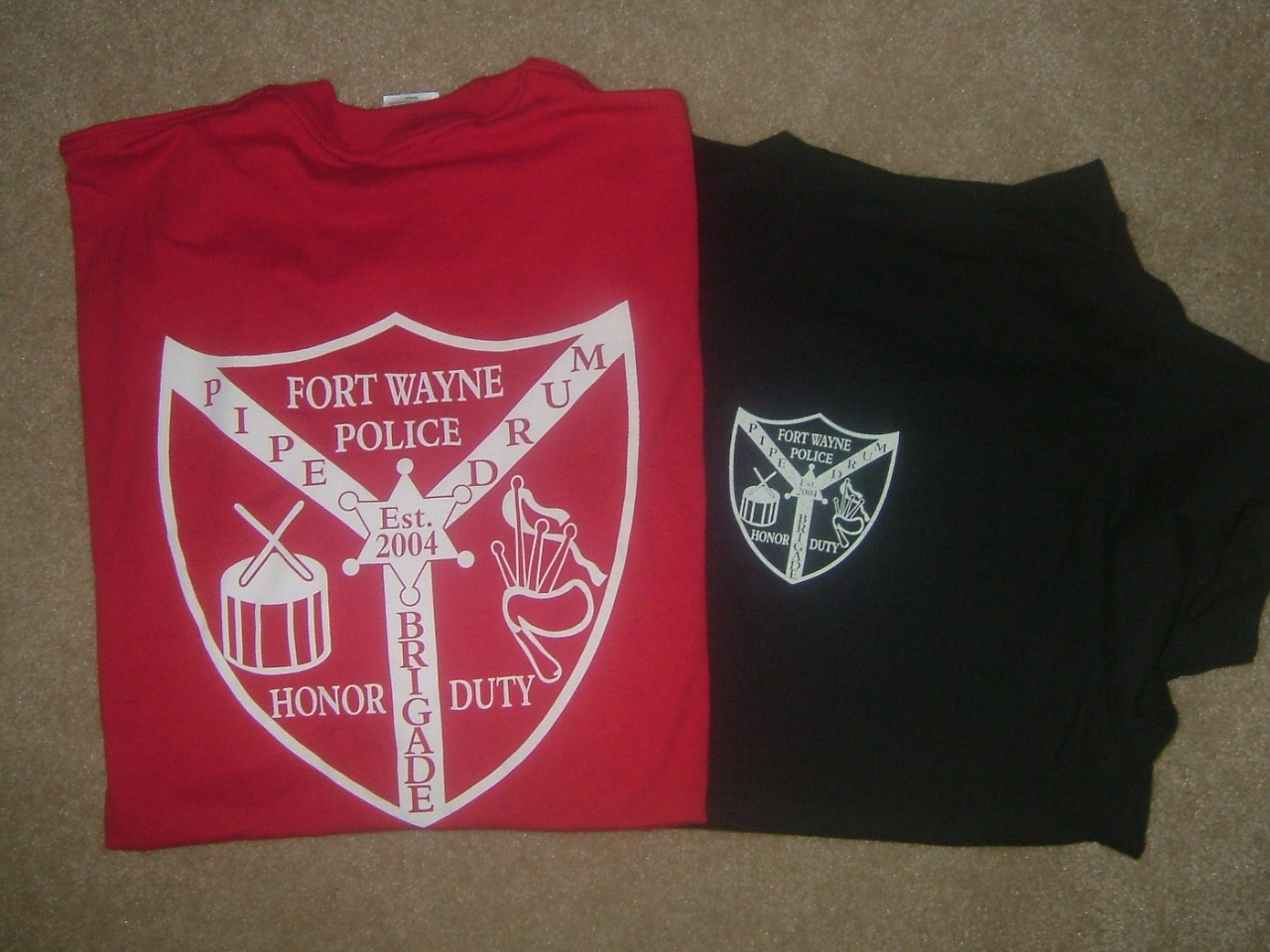 We are selling the shirts as a fundraiser to help pay for our brigade to go to Police Memorial week in May 2009. Sizes (Small - 2x) with colors in hunter green, red, black and blue. The shirts are $15 each and you can order by contacting any of our band members or through the contact info below.
Thanks for your support and helping us to Honor our fallen Warriors.
Fort Wayne Police Pipe and Drum Brigade
1320 E. Creighton Ave
Fort Wayne, IN 46803

(260) 427-5400 ext. 4262